Fri 13 Nov. 2020
We want your feedback!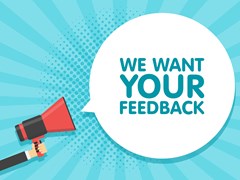 With continued support from our valued and generous sponsors we hope the 2021 YMC Ball will be bigger and better than ever, but until then we'd love to hear your thoughts on virtual social and networking events.
Are you keen to network with your peers online or have you had enough of Zoom quizzes and Teams meetings? What virtual events would you be interested in participating in?
Drop an email to our Events Manager, Gemma Warren and let us know what we can do for you!
Thanks to our sponsors for their continued support - we couldn't do it without you!