Wed 10 Nov. 2021
Digital Communication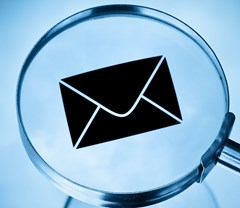 From the 1st January 2022, the CII will be switching to email as the primary method of communication. This means that all membership related communications, including newsletters and renewal notices, will be sent via email from this date.
Like many organisations, the CII are adopting this digital-first approach to member communications so that members can benefit from:
Tailored member experience: email allows customisation of communication to you, meaning tailored emails on your membership level and interests.
Timely communications: email is an instant service, so updates are sent to you on important changes as they happen.
Tracking and data upkeep: with digital tracking that shows when an email bounces or fails, so other methods of communication can be reverted back to, in order to reach you and update your details when there is an issue – so you'll never miss an important announcement.
As an organisation, going paperless presents an opportunity to minimise the carbon footprint, which the CII are committed to reducing. And cost-savings will enable investment in service enhancement and improvement that benefit all members.
What do you need to do?
You will need to provide a with a valid email address by 31 December 2021. You can provide this information:
Online – by updating your personal details at ciigroup.org/my-dashboard
Over the phone – by calling Customer Service on +44 (0)20 8530 0852

By post – by completing the back of the letter sent on the 13th October and returning it to:


Chartered Insurance Institute, 3rd Floor, 20 Fenchurch Street, London, EC3M 3BY
If you do not have an email set up, you can find guidance online to set one up. You will then be able to use any of the methods above to inform the CII of your new email.