Tue 4 Jul. 2017
Making the London Market more competitive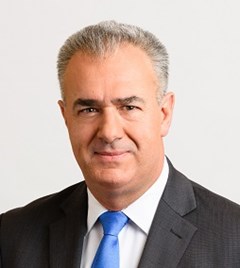 The London Matters report of 2014 gave us a detailed picture of our market challenges we face: increased competition, markets with lowers transactional costs and lighter touch regulation, emerging economies or business ties to London and the need to find the next generation of market professionals.
In September 2016, we launched the LMG Manifesto to encapsulate our comprehensive, business led response to those challenges. It outlines four interdependent work streams:
Building a diverse, dynamic workforce, which offers a deep talent pool for the market to draw on;
Telling the London Market story to provide our buyers with a clear case for coming to purchase our product and services;
Creating a better business environment, so that the London Market can respond to new client demands and existing and emerging risks;
Making London an easier, more cost effective place in which to do business by implementing market level change.
Each element of the plan is mutually dependent on the others and there is real momentum in all of them.
This modernisation agenda has made great progress, particularly with the successful launch of the market's electronic placing platform, PPL, in July 2016. Brokers and underwriters are actively using the platform for terrorism, financial and professional lines and marine risks with other classes of business being rolled out through the rest of the 2017 and early 2018. However, while being a more cost effective place in which to do business is crucial, it will be entirely academic if London cannot speak with a single voice and take definitive action on several other critical issues.
Our response to the UK's decision to leave the EU is another example. In March 2017, LMG published its Brexit Roadmap, which outlines its recommendations to the UK Government in the trade negotiations. The report highlights three key areas:
The need for a guarantee of regulatory equivalence with the EU;
A new trade deal that gives both UK and EU insurers, reinsurers and brokers continued rights to undertake cross border activity;
The early agreement on an implementation period to avoid a cliff edge on the day the UK leaves the EU.
Brexit is also an opportunity to grow our market - a Brenaissance! With 80% of the market's business coming from outside of the future EU, new trade deals with existing partners and those countries where there is significant underinsurance are vital. As part of its trade negotiations, the government must continue to work to remove barriers that currently restrict London based insurers and reinsurers from operating in some markets.
Following LMG engagement, the UK Government published draft regulations for insurance linked securities (ILS), which is a positive step forward in facilitating the entry of the UK in the dynamic ILS market. The government is giving very positive support to the London market's growth agenda and we are confident that ILS business will be conducted onshore in the UK in 2017.
We also have a chance to reinvigorate the regulatory regime. In many other centres, the regulators actively promote local insurance markets and o it very well. So, there is an opportunity for the UK regulators to ensure that it is not damaging the London insurance market, and to play a role in its growth.
This new world is challenging, but it also offers opportunities to make some very positive changes that will allow our unique marketplace to grow and thrive and we need to seize the moment.