War Risks and Terrorism *SPECIAL OFFER RATE* (October 2007)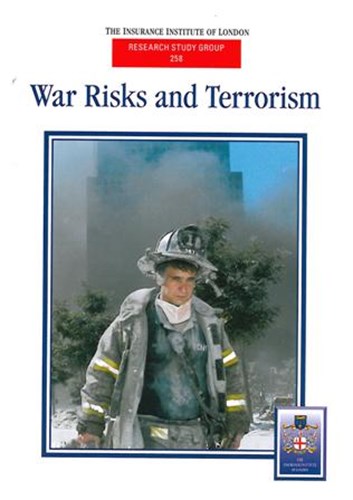 Terrorism – insurance for it or the exclusion of it – has fallen under the spotlight in recent years. While the global market has resiled from insuring modern terrorism with more vehemence than ever, the London underwriting community has responded to modern threats with characteristic flexibility and entrepreneurialism.
This new Study examines insurance for terrorism and associated perils in the post-9/11 world, where further major attacks unfortunately have confirmed that the terrorism threat is serious, sustained and global. Although the emphasis of the study primarily is on the United Kingdom and non-marine cover, there is a specific chapter on marine insurance, and some products in the United States and Europe are included.
Of course, a study of the current market and terrorism wordings is enhanced by reference to the history of these and similar terms, and this book covers the historical development of war, terror and associated wordings, including riot and civil war. To assist practitioners, legal interpretations of commonly-used clauses are included, along with a discussion of the legal issues that might arise from the provision or exclusion of cover.
A class-by-class analysis of underwriting terrorism risks, including in the property, marine and aviation markets, is undertaken. This will assist readers in locating specific information on demand for products, underwriting issues, and current wordings in those types of business.
The study includes detailed approaches to claims handling and business recovery. A unique chapter provides insight into risk management from the perspective of the corporate risk manager of a major multinational. The role and impact of state terror pools is explained.
This 170 page book provides invaluable insight and guidance for all insurance practitioners, as well as a very informative read for anyone interested in headline news events.
Please be advised:
The Insurance Institute of London and those individuals who give lectures and/or produce papers under its auspices are mindful of the need for such material to be as complete and accurate as the occasion requires and permits. However, such material is not represented to be a full and authoritative statement of the law or practice relating to any of the issues covered and no liability for any error or omission or for any opinion expressed will be accepted by the speaker or writer, their employer or the Institute.
If you are a contributing author to this publication, to obtain a more advantageous discount, please contact Susan Phillip - susan.phillip@cii.co.uk
Postage & packing fee - incremental charges apply
| | 1 to 5 reports | 6 to 10 reports | 11 to 15 reports |
| --- | --- | --- | --- |
| United Kingdom | £ 7.50 | £ 15.00 | £ 22.50 |
| Europe | £ 15.50 | £ 31.00 | £ 62.00 |
| Outside Europe | £ 25.00 | £ 50.00 | £ 100.00 |