Tue 23 Feb. 2021
Introducing Barking Foodbank - IIL's Charity Partner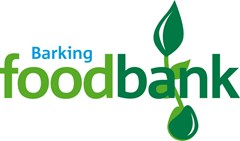 In March 2020, just before the UK went into lockdown 1.0, I began volunteering at my local site in Chadwell Heath. Like many foodbanks, they were operating with a team of volunteers of retirement age. Overnight those people were no longer able to safely volunteer in a role that encounters so many people – many of them were shielding – so we had to adapt quickly.
We were unsure of how the Covid-19 situation would develop but knew we would be needed - possibly more than ever before. Between 1 April 2019 and 31 March 2020, foodbanks in the Trussell Trust network distributed 1.9 million emergency food supplies to people in crisis, an 18% increase on the previous year. More than 700,000 of those went to children. During the first two months of lockdown, Barking Foodbank provided more than 8,300 meals to people in need. Pre-Covid, the Chadwell Heath centre opened once a week, but as lockdown extended and more people found themselves in need, demand increased. To ensure we could continue supporting the community, we increased our opening hours and now offer support five days a week, across two sites in the borough.
While adapting to the changes that Covid presented was a challenge – no longer could we invite people inside for a cup of tea and a chat, parcels had to be pre-made and distributed, at a distance, from the car park - the response from our community was inspiring. Donations came in from local churches, businesses and our neighbours, whose contributions varied from a tin of soup and a bag of pasta, to a car boot full of items. Before volunteering, I wasn't aware that 90% of the food distributed by foodbanks in The Trussell Trust network is donated by the public – we couldn't do what we do without public support!
Slowly, as restrictions eased over the summer, we were able to move back inside. Socially distanced and armed with sanitiser and face masks, we were able to invite people in for a cup of tea and a chat, which is an important part of what we do. Foodbanks are designed to provide short-term, emergency support with food during a crisis, but also to offer additional support to help people resolve the crises they're facing.
Unfortunately, as the Covid situation developed during Autumn and restrictions were again increased, we had to move back outside, but we had learned lessons from the first (and second!) lockdown, so we were able to adapt quickly. While it's not ideal, we are working hard to provide help and support our visitors, together with a takeaway cuppa! We're hoping, as the vaccines roll out and the situation improves, we can open our doors again soon.
I have been touched to receive donations for Barking Foodbank from friends, colleagues, and industry contacts. The Worshipful Company of Insurers (WCI) made a generous donation from its Charitable Trust. These donations make a huge difference to so many people lives. I'm proud to say that, not only did our policy of 'Anytime, Anywhere' working at the Insurance Institute of London (IIL) allow me the freedom to volunteer my time, Barking Foodbank is now a Charity Partner of the IIL and we are raising awareness and much needed funds as part of our programme of wellbeing, CPD, social & networking events.
The way we try and help our community may have changed (several times!), but it has made us even more focused on what we are trying to achieve. Ensuring that nobody in the Borough falls through the cracks and that anyone who arrives at our site is treated with dignity, compassion, and respect. Nobody should need to rely on a foodbank and together with the Trussell Trust, we hope for a Hunger Free Future. But while there is a need, we will be there – with the kettle on and a smile!
If you would like to make a donation to support the work of Barking Foodbank, you can do so via our JustGiving page here.
If you would like to donate food to your community, you can find details of foodbanks in your area, and the items they are most in need of, here.

Nicci Greenacre
Chief Operating Officer
Insurance Institute of London