Thu 30 Sep. 2021
Insurance Day of Giving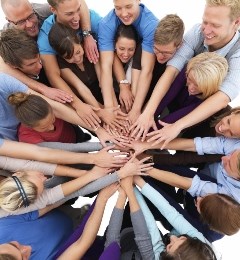 On Thursday 4th November, the insurance industry is uniting against dementia. Your support can help fund the vital work that the Alzheimer's Society are carrying out in a time when people affected by dementia need this more than ever.
There are currently around 850,000 people living with dementia in the UK. This is projected to reach 1.6 million by 2040.
Almost half of the 300,000 people working in the UK insurance sector will be affected by dementia in their lifetime, either directly or through a loved one.
The recent coronavirus pandemic has left most of these people cut off from the vital networks and loved ones that support them to perform everyday tasks and routines. In some cases, social isolation can irreversibly accelerate their condition.
Alzheimer's Society is the only place many of these people can turn to, making this service vital for hundreds of thousands of people.
It's really easy to get involved with Insurance Day of Giving. Click here and follow four simple steps and help the insurance industry make a huge difference!