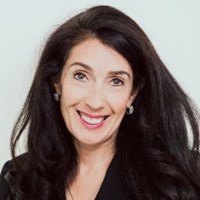 Sandra Cardwell
President
Dear Members,
I am extremely proud & honoured to have been nominated as President of the Insurance Institute of the Isle of Man for 2019/20.
For the coming year I hope to encourage more young members to join our profession and to spot talent and encourage them to commence qualifications.  
In respect of this year's nominated charities, we will continue to support the Insurance Charities and I would also like to support the work carried out by Parkinsons Disease Society Isle of Man.
As always, remember this is your institute. All of the Council members work hard on your behalf to ensure we meet the objectives and ideals of the CII. We value your feedback and are here to assist you with your professional development so do not hesitate to contact any Council member with your comments or feedback.
Aided by my Deputy President, Gillian Marples, and the rest of the local Council, I look forward to continuing to provide an enjoyable educational and social programme throughout the year.
Please visit the website regularly to check for upcoming events along with our Facebook and LinkedIn pages.  If there is a particular topic you would like us to cover, please let me know.
I look forward to meeting as many of you as possible over the next year.
Best wishes,

Sandra Cardwell Dip PFS, MIoD
President, The Insurance Institute of the Isle of Man