Insuring Privately Financed Projects (November 2009)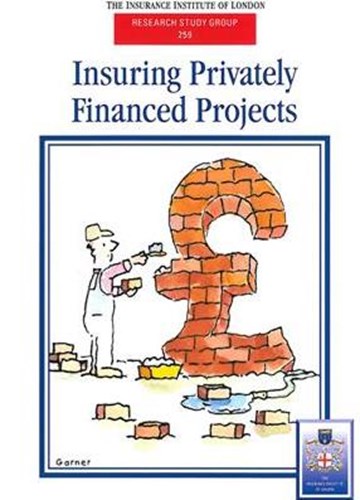 PPP or PFI Projects have now embedded themselves in the UK''s public procurement processes and have been successfully used to facilitate new infrastructure in areas as diverse as prisons, roads and aviation.
Increasingly other countries are seeing the benefits of the approach, in terms of greater efficiencies and risk transfer to the private sector, and PPP programmes are well advanced in a number of countries around the world.
This study has brought together practitioners from a variety of disciplines and companies. It seeks to examine the insurance approach to PPP projects from a variety of angles and seeks to provide basic information on project structures and the insurance implications from the point of view of sponsors, authorities, lenders and insurers.
The study also focuses on the claims handling issues arising from the structures of PPP projects, the regulatory framework and provides an outline of PPP project activity in other established and emerging markets.
This 185 page book will provide valuable information for insurance practitioners involved in PPP projects and also be a useful background resource for other parties involved in PPP procurement.
Please be advised:
The Insurance Institute of London and those individuals who give lectures and/or produce papers under its auspices are mindful of the need for such material to be as complete and accurate as the occasion requires and permits. However, such material is not represented to be a full and authoritative statement of the law or practice relating to any of the issues covered and no liability for any error or omission or for any opinion expressed will be accepted by the speaker or writer, their employer or the Institute.
If you are a contributing author to this publication, to obtain a more advantageous discount, please contact Susan Phillip - susan.phillip@cii.co.uk
Postage & packing fee - incremental charges apply
| | 1 to 5 reports | 6 to 10 reports | 11 to 15 reports |
| --- | --- | --- | --- |
| United Kingdom | £ 7.50 | £ 15.00 | £ 22.50 |
| Europe | £ 15.50 | £ 31.00 | £ 62.00 |
| Outside Europe | £ 25.00 | £ 50.00 | £ 100.00 |