Insurance Aspects of E-Commerce (June 2009)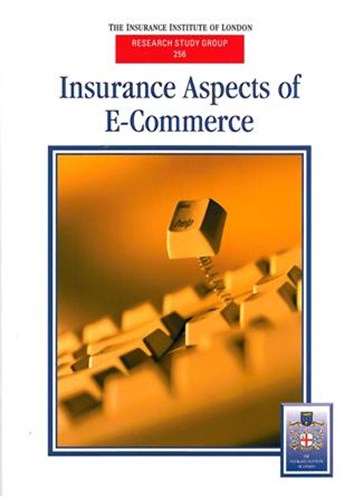 The use of IT is now an integral part of everyday business use as well as our everyday lives. What are the challenges that this has provided to traditional insurance markets? Inevitably they are many and varied.
The purpose of this study was to explore those issues which are of most concern and, where possible, to help explode some myths by setting out the practical experiences of underwriters who specialise in this class of insurance and who have been pioneers in the field of insuring these new types and classes of risk.
It discusses areas of new risk for which entirely new insurance products are required. It places these risks within the context of the relevant regulatory background in which the IT business world operates and explains the consequences of this environment.
In addition, the issue of computer viruses and their like has been tackled from a contribution by a leading IT security consultant enabling insurers to consider the proper context into which such threats are to be treated.
Study Leader, Michael Lent, Underwriting Director, Temple Legal Protection, says:
"This 171 page book provides essential information in clear language, free of the jargon that so often characterises the IT world. It is an invaluable tool for an insurance practitioner who is or may be engaged in any aspect of IT insurance."
Please be advised:
The Insurance Institute of London and those individuals who give lectures and/or produce papers under its auspices are mindful of the need for such material to be as complete and accurate as the occasion requires and permits. However, such material is not represented to be a full and authoritative statement of the law or practice relating to any of the issues covered and no liability for any error or omission or for any opinion expressed will be accepted by the speaker or writer, their employer or the Institute.
If you are a contributing author to this publication, to obtain a more advantageous discount, please contact Susan Phillip - susan.phillip@cii.co.uk
Postage & packing fee - incremental charges apply
| | 1 to 5 reports | 6 to 10 reports | 11 to 15 reports |
| --- | --- | --- | --- |
| United Kingdom | £ 7.50 | £ 15.00 | £ 22.50 |
| Europe | £ 15.50 | £ 31.00 | £ 62.00 |
| Outside Europe | £ 25.00 | £ 50.00 | £ 100.00 |